AMPLIFY Summit has been postponed
---
This year's AMPLIFY Summit has been postponed to allow more people the opportunity to attend this not-to-be missed event for ministry leaders.
Our team are now working towards rescheduling AMPLIFY Summit 2021. We'll have more information for you shortly.
---
A training and networking day for ministry team leaders.
Designed specifically for leaders of leaders in church ministry with children youth and families, we are excited to present the Amplify Summit in 2021. We exist to encourage and equip the leaders of the Generations Ministries while providing opportunities to network with other passionate leaders.
Once again we are thrilled to present excellent speakers throughout the day, who are passionate about young people and how best we can create spaces where they will flourish.
This year we are very privileged to hear from Stephen Stathis.
Stephen is the Medical Director of Child and Youth Mental Health Services, Children's Health Queensland. Stephen has seen firsthand the significant mental health issues our young people are facing and has a wealth of knowledge and experience to share about what we can do to help them.
Jonno White is the director of Clarity for Churches and will focus on Leadership. Jonno is passionate about helping Christian teams to have the healthiest culture possible. He will be sharing some valuable insights and experience which will strengthen our leadership skills.
Steve is the Coordinator of Youth Ministry Studies at Morling College and works with the Baptist Association of Churches in NSW and ACT to support and equip churches in their youth and young adult ministries. Steve has a passion to see the local church be effective in its ministry for and with the next generation. Steve is going to talk about the current trends in Ministry and how to best capture the hearts of our young people in 2021.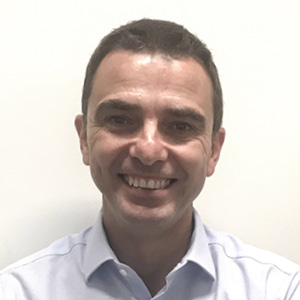 Stephen Stathis
Associate Professor
Stephen Stathis
MBBS, FRANZCP, Cert. Child Adol. Psych, DTM&H, MSc

Associate Professor Stephen Stathis obtained a dual fellowship in paediatrics and psychiatry, with certificates in Child & Adolescent Psychiatry and Forensic Psychiatry.
Stephen is currently the Medical Director of Child and Youth Mental Health Services, Children's Health Queensland.  He also acts as the Clinical Advisor to Queensland Health for child and youth mental health.
Stephen has extensive experience working among vulnerable and marginalised young people within the community. His clinical interests include 'bridging the gap' between paediatrics and psychiatry, and mental health policy and strategic planning.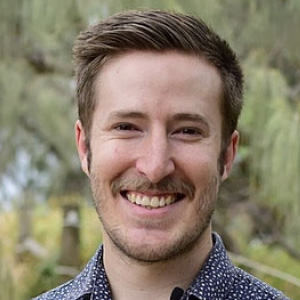 Jonno White
Jonno White is the founder of Clarity for Churches, a consultancy based in Brisbane, Australia, that exists to see a day where churches are the healthiest organisations in the world.
Jonno is passionate about investing in people to become everything they're meant to be.
Clarity for Churches provides one-on-one coaching, leadership team offsites, keynotes for church conferences and workshops for staff and volunteer teams to help build churches that impact lives, families and communities for the Kingdom of God.
Steve Dixon
Steve is the Facilitator of Youth and Young Adult Ministries for the Baptist Churches of NSW and ACT.
He leads a talented team who deliver a range of peak experiences, training programmes, and resources for those overseeing ministry to, with, and for, young people.  His role is to ensure young people involved in Baptist churches in NSW and ACT see, hear, and experience the Good News of Jesus, as well as providing care, equipping, and development opportunities for those overseeing youth and young adult ministries.
Steve is also the Coordinator Youth Ministry Studies at Morling College in Sydney and is the Chair of the Asia Pacific Baptist Youth Federation. 
In his spare time Steve enjoys time with his family and a good coffee.